Welcome
---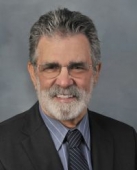 Huntington Beach Realty has been a family-owned business which specializes in, and has grown with, the many distinguished communities in the area. Located in the same downtown building since 1960, we enjoy a powerful community recognition built upon our trademark of personalized service, expertise and market knowledge.
Besides our having been in the same location for over 40 years, here are some additional benefits you get when you use Huntington Beach Realty for your real estate needs: our office is STAFFED & OPEN 7 DAYS A WEEK. When you contact our office during regular business hours, you WILL SPEAK WITH A KNOWLEDGEABLE SALESPERSON, not a voicemail system. People who need information about real estate in Huntington Beach and the surrounding communities call us because of our instant name recognition: "Huntington Beach Realty."
No other office in the area has our unique name. Our superb location right on Main Street, just 2.5 blocks up from the head of the pier, affords us many quality prospective buyers daily. During the summer months, we get dozens of high-quality walk-in customers. Additionally, hundreds of people stop to look over our listings on display in our front window.
Our agents live in the communities we serve, therefore, we can readily meet the unique challenges and problems our clients encounter in selecting their homes or investment properties. Drawing on their 121 years of combined experience in real estate, and their knowledge of schools, recreation, shopping and transportation facilities, our associates are able to better satisfy the special housing and investment needs of our clients.
For the investor, our agents are able to provide our valued clients with information on income and commercial property, plus superb investment opportunities.
We are a close-knit company of people, and it is because of these dedicated people you can feel confident that all of your real estate needs will be handled in a most trustworthy, professional and efficient manner.
Whether you are a first time buyer or an experienced investor, you will find useful information about how to choose the "right" property, making an offer, negotiating, financing, mortgage rates, moving, and everything involved in making an informed real estate decision in today's market.
Please feel free to browse through this site to explore the Orange County communities of Huntington Beach, Seal Beach, Newport Beach, Fountain Valley, Costa Mesa, Irvine, Westminster and Garden Grove. This comprehensive online tool offers direct access to the latest properties for sale in your area. Featuring extensive community information, consumer links, school information, free reports, answers to commonly asked real estate questions, and more, you'll find everything about real estate within one easy source.
If you currently own property and are thinking of placing it on the market, this site contains information about preparing your home for sale, pricing your home appropriately, marketing it effectively, going through the inspection processes, and receiving a timely market evaluation.
Contact us so we can keep you updated on the latest real estate activities in our community and answer any questions you may have.
Also check-out our surf websites:  www.surfboardsbythegreek.com and www.turbotunnel.com!
We are on Facebook at www.facebook.com/huntingtonbeachrealty
Check back often for all your real estate needs!
Huntington Beach Realty, Inc., REALTORS®
Bob Bolen, Broker/Owner
greeksta02@yahoo.com
(714) 960-8541